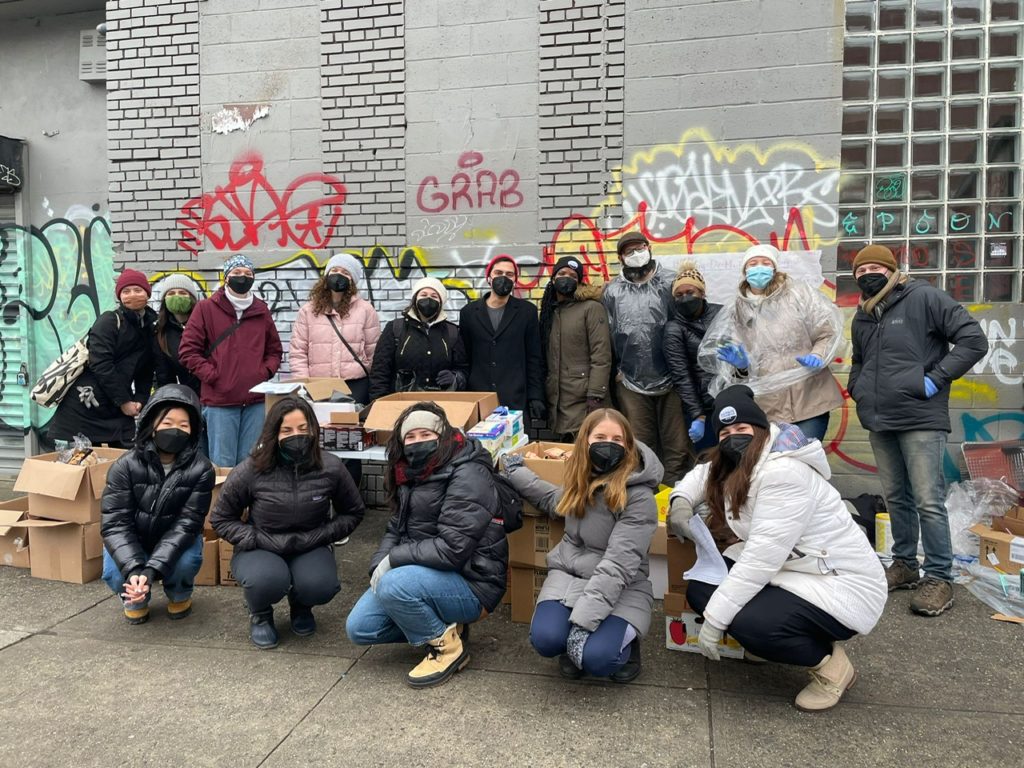 Campaign
Service for Racial Justice – MLK Weekend & Black History Month
In a just world, individuals and communities have access to resources they need. This includes access to nourishing food, secure housing, appropriate medical care, meaningful education, as well as the opportunity to realize their full potential. Throughout history, civil rights activists- and service providers have taken action against the inequitable distribution of power and resources based on identity, attempting to actualize this reality of a just world. On Martin Luther King Jr. (MLK) weekend, Black History Month, and throughout the year, we lean into the Jewish value of justice, tzedek, and are inspired by Leviticus 19:6 "Do not stand idly by while your neighbor is in danger" as we serve in support of access for communities of color and other marginalized groups.
Do not stand idly by while your neighbor is in danger
Join us in-person in our communities, as we live our Jewish values and take action, serving and learning in honor of Dr. Martin Luther King Jr. continuing into Black History Month.
Volunteering virtually to address the inequitable access to vital resources based on identity and as a result of systemic injustice, is one way you can show up for our communities.
Reflection & Learning
These guides below explore how Jewish text, ritual, and history can guide us in laying the groundwork for change. In the spirit of the value of repair the world, tikkun olam, every act of service, learning, and relationship-building is part of an incremental process that leads us closer to our collective vision of a just world. Not just on Dr. Martin Luther King, Jr. Day, but in our everyday lives.
This guide provides reflection and learning for service focused on; Food, Education, Housing, Environmental, Poverty, and Carceral justice issues all with a lens of Racial Equity.
View Guide
This guide invites you to discuss how we enter a space of service or community action, and the importance of acknowledging what resources and abilities you are bringing into the space, and what you are hoping to take away, as personal growth, learning, connection or distribution.
Start A Conversation
A democracy cannot thrive where power remains unchecked and justice is reserved for a select few. Ignoring these cries and failing to respond to this movement is simply not an option — for peace cannot exist where justice is not served.