Pittsburgh PeerCorps
Through leadership development, social justice learning, and community building, PeerCorps strengthens young teens' identity, connection to Judaism and commitment to tikkun olam.
What We Do
PeerCorps is Pittsburgh Repair's teen service-learning program. It combines service with contextual issues, reflection, and Jewish learning. PeerCorps enables middle and high schoolers of all backgrounds to build relationships with one another and engage in community-based service and learning in Pittsburgh.

PeerCorps Middle provides middle schoolers with meaningful volunteer opportunities around Pittsburgh. Serving alongside PeerCorps High, the PeerCorps middle schoolers (previously called Mentees) can sign up to serve at volunteer sites around the city. We are accepting registrations for the 2021 – 22 school year at https://rpr.world/peercorpsmiddle.
If you'd like to be involved with PeerCorps, reach out to [email protected].
Join Us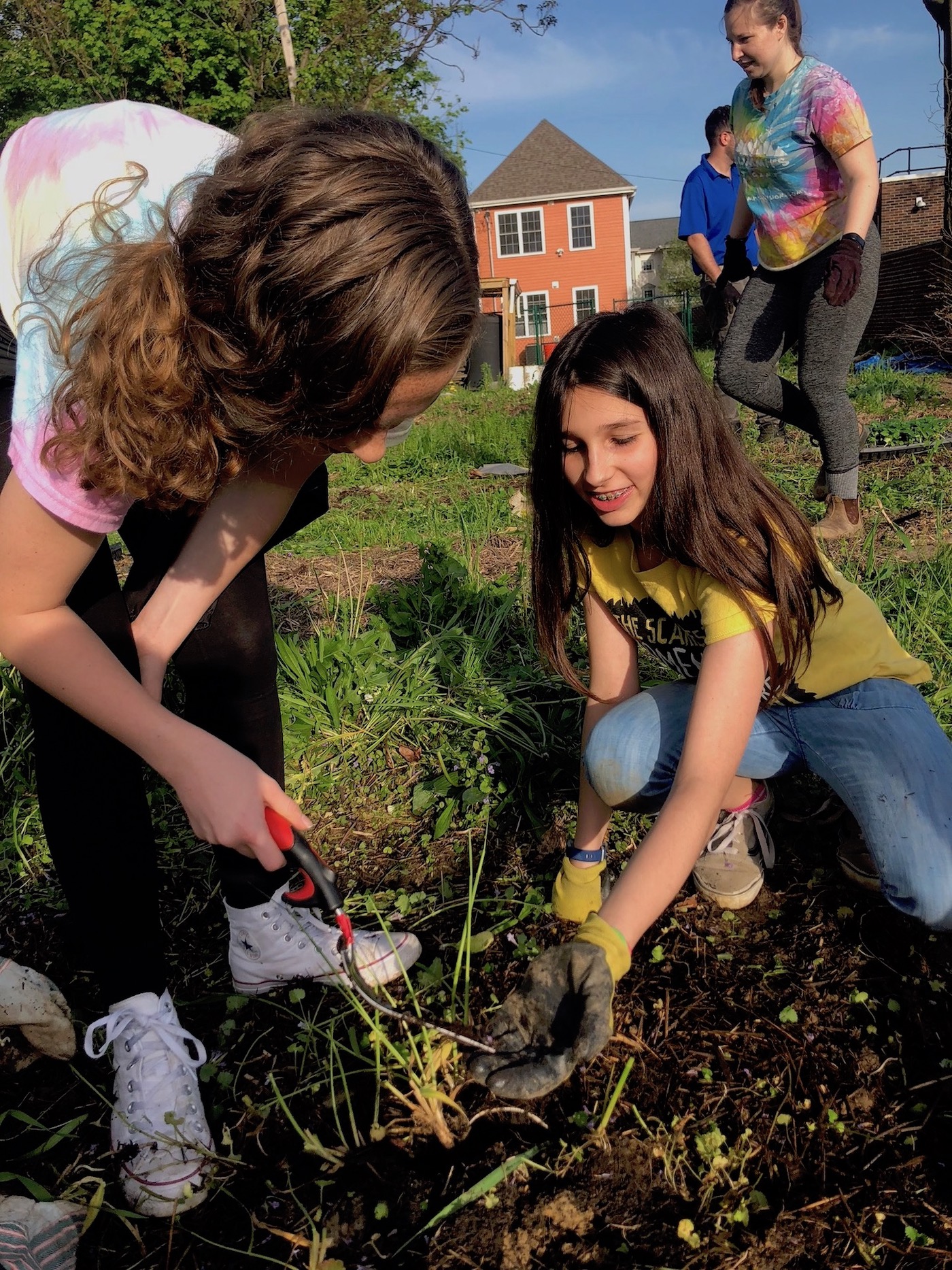 Interested in service, leadership, and community? Sounds like you're ready to join PeerCorps High. Participants commit to a year of programming that includes weekly activities, either in person or virtually.
Reach Out
PeerCorps is driven by our values
We believe in tzedek, justice, elu v'elu, both/and, & tikkun olam, repairing the world. We believe our humanity is bound up in the humanity of others, we understand the importance of learning alongside others and grappling with complexity. We take action to create a better world.