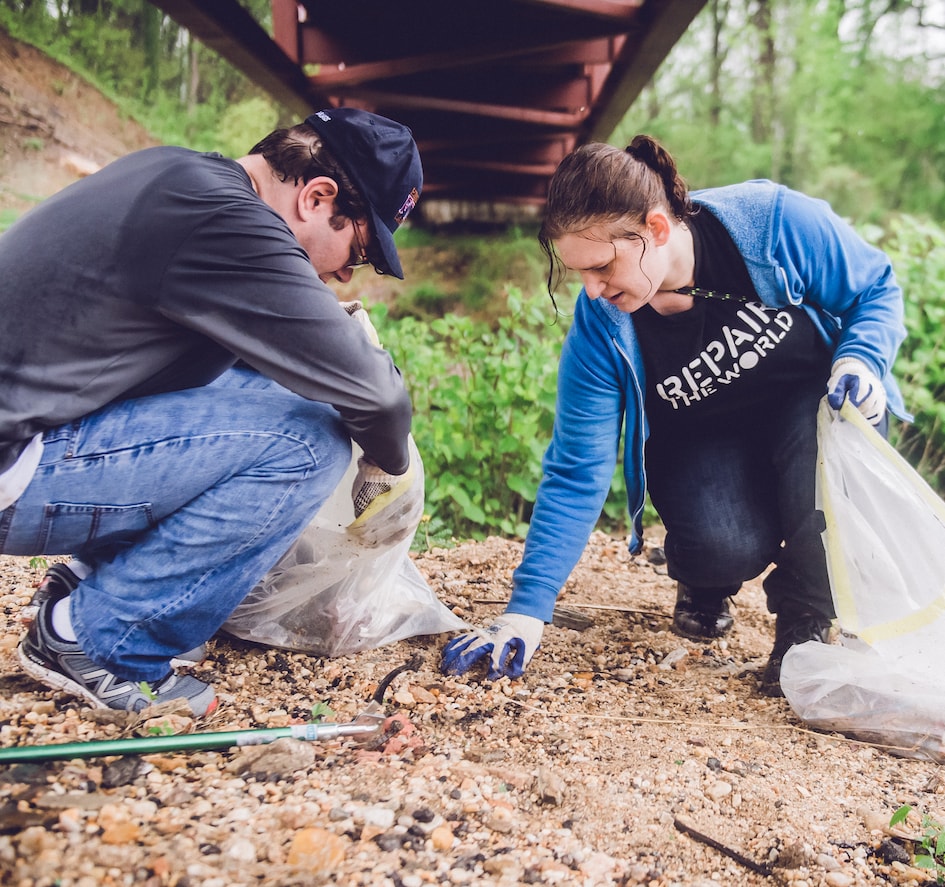 About Us
Repair the World mobilizes Jews and their communities to take action to pursue a just world, igniting a lifelong commitment to service.
In 2009, Repair the World began elevating meaningful service as a defining element of Jewish life by engaging Jewish young adults in service and learning to meet pressing local needs. Today, inspired by our values, we activate a national service movement, mobilizing partners and tens of thousands of Jewish young adults and their communities to serve alongside our neighbors.
Our Values
Grounded in Jewish concepts, our values guide our work with the frame of repairing the world, tikkun olam leading to the pursuit of justice, tzedek.
Himan Brown Charitable Trust
MacKenzie Scott and Dan Jewett