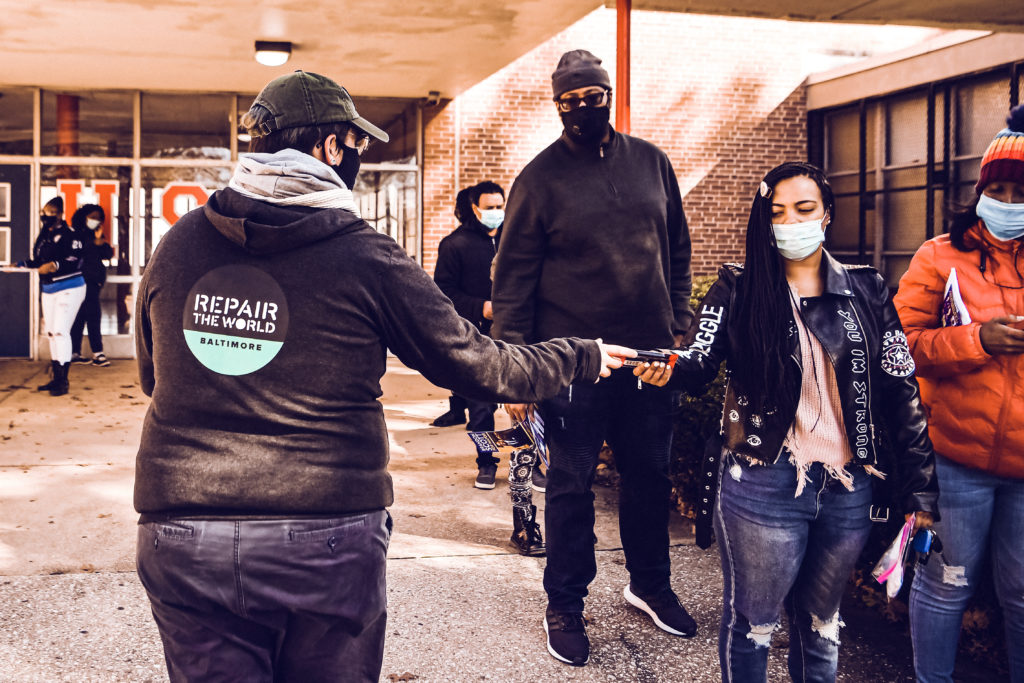 Campaign
Repair the Vote 2022
In recent years, our elections have been left vulnerable to laws that limit access to voting, specifically restricting voting access for communities of color, people with disabilities, LGBTQIA+ individuals, people who are currently or formerly incarcerated, people experiencing homelessness, and other historically marginalized groups. We need to take action and serve guided by the value of hitchazkut, strengthening each other, to ensure a free, fair, and safe election. 
The midterm elections will include state and local initiatives, so it's critically important to vote to elect our next leaders and weigh in on ballot measures that will impact your community and our country! Now more than ever, our democracy counts on you to not only participate in the election process, but to live your Jewish values and power it so that every voice can be heard. We can't wait to see how you #RepairTheVote!
In 2022, all 50 states will elect representatives, 36 states will elect governors, and 34 states will elect Senators, along with a wide variety of local and state offices.
Take Action
Turnout is often lower during midterm election years, which can lead to small, non-representative groups of Americans making outsized decisions about issues like education, housing, criminal justice, policing, and minimum wage. Repair the Vote enables volunteers, grounded in Jewish values, to engage civically, serve, and reflect to directly support their communities to ensure every eligible American can safely cast their ballot by November 8, 2022.
Our National Service Partners
We are proud to partner with these non-partisan organizations, guided by the value of hitchazkut, strengthening each other, to engage in service across the country to support free, fair, and safe midterm elections.