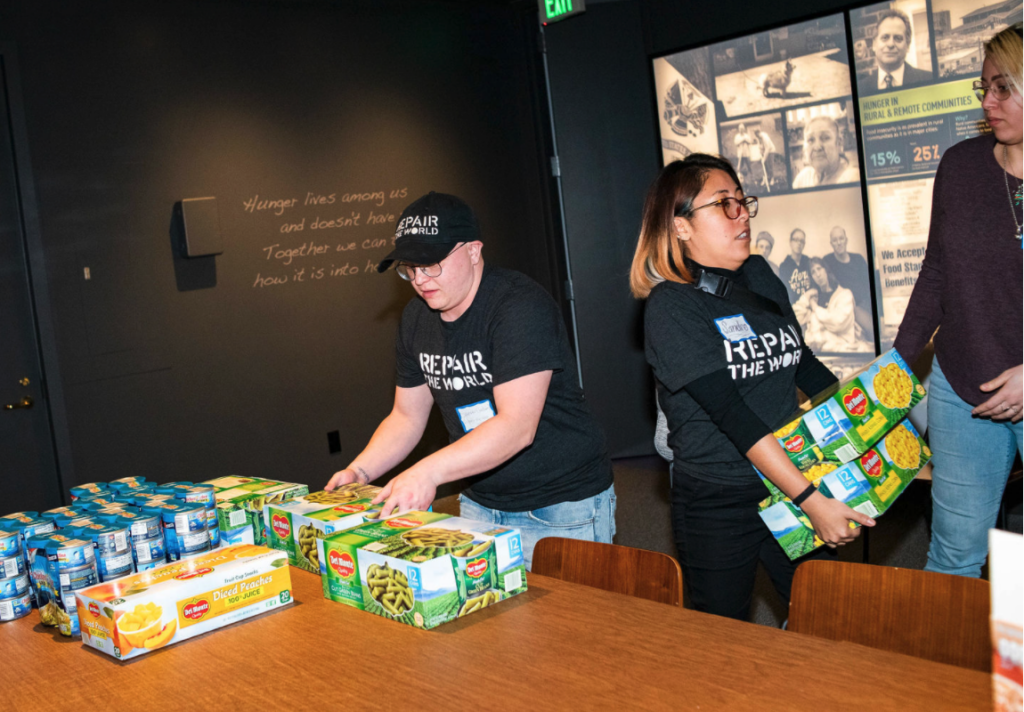 Campaign
Thanksgiving: A Season of Food Access
Join us as we collect and distribute food supplies across the country between October 22nd and Thanksgiving!
34 million people, including 9 million children in the United States are food insecure
Take Action
The USDA indicates that 10.2% of households (13.5 million homes) are experiencing food insecurity today, not knowing when or how they will access their next fresh, nutritious meal. By showing up to serve our communities with food resources, we are able to impact our communities in immeasurable ways.
Join us on the National Day of Jewish Service (NDJS) on October 22, 1pm PT/ 4pm ET as we kick off our Thanksgiving Food Access campaign with Hunger Free America by researching and making calls to support and build the most comprehensive collection of food resources in the country.
Return to virtual service on November 20th, 2pm PT / 5pm ET, with OCLA to verify data for their free mobile app for folks experiencing resource insecurity.
Sign Up for A Virtual Program
About 23.5 million people in America live in food deserts and 2.1 million people in this category don't have a car or access to public transportation.
Our National Service Partner
We are honored to partner with Food Rescue US, a non profit that is dedicated to eliminating hunger and food waste (keeping food out of landfills and reducing greenhouse gasses). They engage volunteers and food donors through their web-based app to directly transfer nutritious excess food to social service agencies serving the food insecure.